HERMETIC at "DIGITAL DAYS BY STAR PUMP ALLIANCE"
Free online event for professional pump users
At "Digital Days by Star Pump Alliance", HERMETIC-Pumpen GmbH will showcase applications, technical knowledge and solutions for the safe, trouble-free operation of canned motor pumps. Experts from HERMETIC will provide insights into the design details of canned motor pumps, influences on system parameters and tips for smooth operation. In a further live session, participants will have the opportunity to take part in designing a pump using the HERMETIC online configurator. Participation in the 2021 "Digital Days" is free of charge. Over two days, the combination of conference and trade fair on September 28th and 29th bundles the extensive knowledge of all members of the Star Pump Alliance specifically targeted at professional pump users.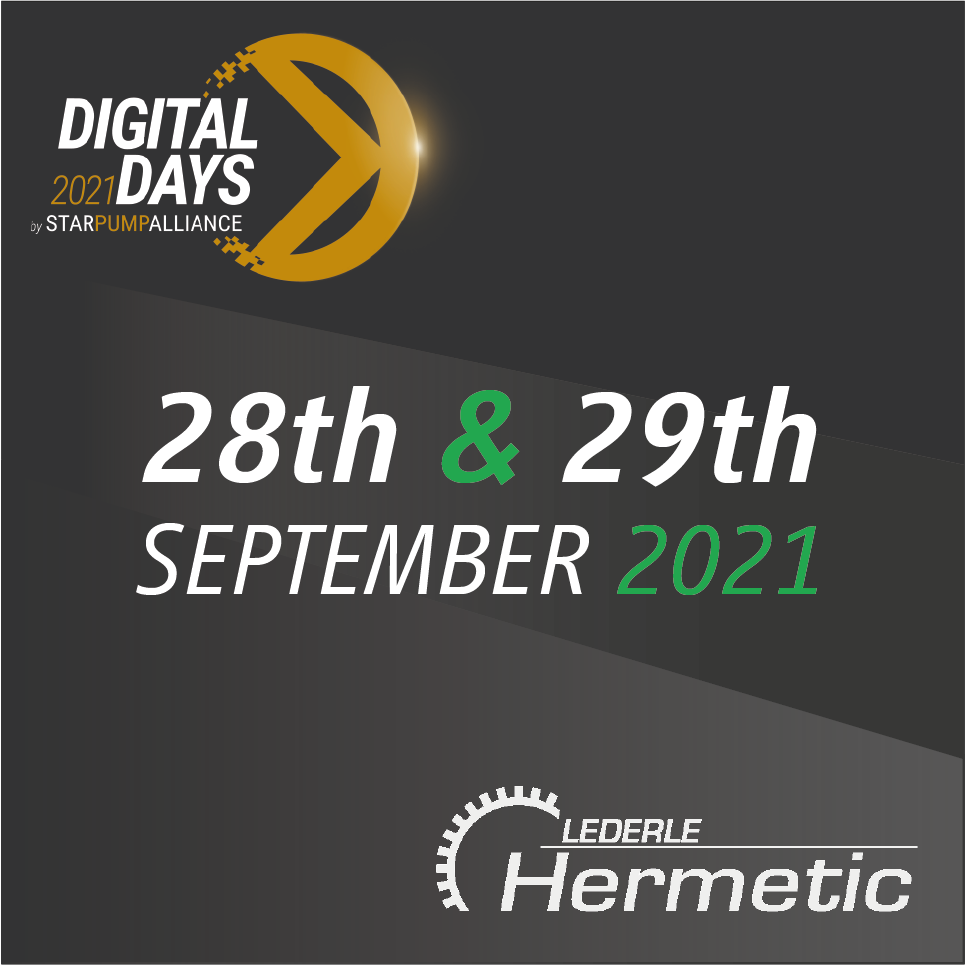 Two days of knowledge exchange about pump technologies
Whether chemical and pharmaceutical, food and beverage, oil and gas, pulp and paper, waste water, tank systems, construction, cleaning, marine, refrigeration and air conditioning or mining - "DIGITAL DAYS BY STAR PUMP ALLIANCE" uses innovative event technologies to offer a complete package of interaction and insights around pump technologies to representatives of all sectors of industry. This means, for example, that products can be compared and experienced in detail using virtual 3D models. Spontaneous chats or pre-booked 1:1 conversations allow an individual exchange with the manufacturers. The highlights of the event are the keynotes from selected industry experts, streamed live from an XR studio. Viewers can ask questions and experience a professional exchange on a high level.
As a member of the Star Pump Alliance, HERMETIC will be present with two live sessions:
Session 1: HERMETIC V-Line – live online configuration of tried and tested model ranges
HERMETIC presents its modular "V-Line" pump concept, which brings together tried and tested pump series and designs for common areas of application in the chemical and petrochemical industries. Based on a standardised production process, the HERMETIC V-Line offers chemical plant operators fast delivery of customised, price-optimised canned motor pumps in a predefined application template. Participants learn how they can use the HERMETIC Expert Tool, an online pump configurator, to design their canned motor pump in less than two minutes. An expert from HERMETIC guides you through the pump selection live.
Session 2: The canned motor pump from the perspective of the manufacturer and operator
HERMETIC illustrates the differences between a conventional pump and a canned motor pump and explains the design and practical challenges. The focus is on the exchange of knowledge between manufacturer and operator on topics such as drive system, storage and materials and their influence on system parameters. Questions about design and tips for smooth operation round off the specialist session.
Participation in the SPA Digital Days is free of charge. Registration at spa-digitaldays.com.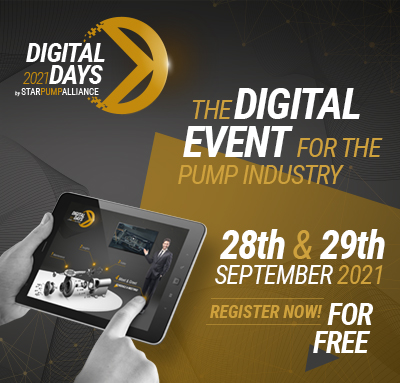 About the Star Pump Alliance
The Star Pump Alliance (SPA) is an association of several well-known medium-sized pump manufacturers that are active worldwide. The SPA, whose members are pump experts, aims to make it easier for professional pump users to select the right pump technology for their application, find the right pump for each application and connect professional pump users directly with the right pump manufacturer. More information at starpumpalliance.com.
About HERMETIC
HERMETIC-Pumpen GmbH is a leading developer and manufacturer of hermetically sealed pumps and pumping technologies. As a specialist for canned motor pumps, we have earned a worldwide reputation for safe and long-lasting pumps which can be used for the most extreme applications and hazardous conveying media. HERMETIC pumps are suitable for fluid temperatures ranging from –160°C up to +480°C and system pressures up to 120 MPa. With power outputs from 1 kW to 690 kW, HERMETIC offers canned motor pumps with the largest capacity on the market.
HERMETIC employs around 400 people at its head office in Gundelfingen near Freiburg im Breisgau and over 700 worldwide. The company has offices in China and the USA as well as a global service and contract partner network in over 50 countries. More information at hermetic-pumpen.com.
Contact
For more information, please contact: