Changes of Executive Board of HERMETIC-Pumpen GmbH as of 2017
Dr. Roland Krämer is retiring from the executive board of HERMETIC-Pumpen GmbH come January 2017, after 46 years of service to the company. In the owner-managed family enterprise, Dr. Roland Krämer has shaped and affected the company's development as technical director (since 1976) and since 1993 as managing director of technical affairs where he was vital to the success for HERMETIC to become a technology leader in the field of canned motor pumps. "We would like to express our greatest appreciation to Dr. Krämer for his longstanding commitment and his pointing the way for the future of HERMETIC, and we are looking forward to his continued engagement with the company as partner and consultant even through his retirement," says Nicolaus Krämer, Chief Executive Officer.
Dr. Krämer's leaving the company will lead to changes of the executive board of HERMETIC-Pumpen GmbH, effective January 2017.
As chief executive officer, Mr. Nicolaus Krämer will be responsible for corporate strategy and business operations relevant to the areas of technology, purchasing and production.
Ms. Christiane Krämer remains responsible for administration, finance and human resources.
Mr. Sebastian Dahlke is a newly appointed member of the executive board. He will be responsible for sales.
At the end of the year, Mr. Christian Dahlke, currently member of the executive board, will assume the position of authorized signatory for the areas of technology and development. We would like to thank Mr. Dahlke for his responsible and valuable engagement as managing director and we wish him all the best and continued success with his new tasks in his new position.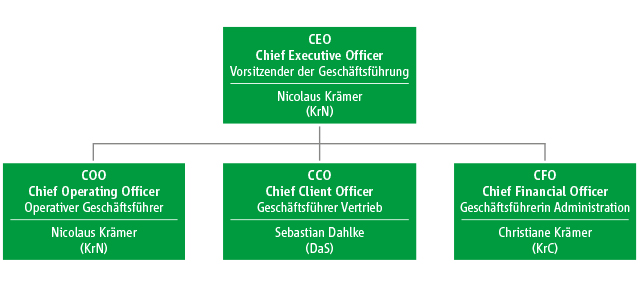 Gundelfingen, den 29.12.2016