HERMETIC V-Line: Modular configurable canned motor pumps for the chemical and petrochemical industries
Expert tool allows online selection and optimisation of design parameters with just a few clicks
Thanks to the restructuring of its pump portfolio into three clearly divided areas, HERMETIC-Pumpen GmbH, a leading developer and manufacturer of hermetically sealed pumps, has geared its product range even more consistently to the market dynamics in plant construction. The specialist for canned motor pumps has combined a defined selection of common single-stage and multi-stage chemical pumps in the product are "V-Line" and optimised their production and logistics. The result: V-Line offers modular configurable pump variants with optimised delivery times of 8 to 12 weeks for a wide range of applications. Without exception, all pumps meet the high HERMETIC quality standards including the unique ZART® (Zero Axial and Radial Thrust) principle. An innovative online expert tool allows configuration with just a few clicks.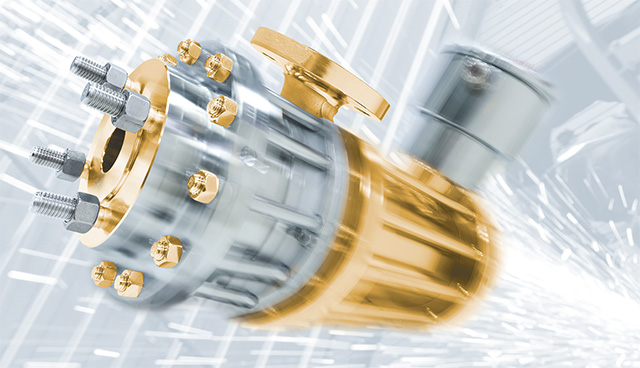 HERMETIC V-Line: Modular configurable canned motor pumps
The HERMETIC V-Line (Variant-Line) is designed for fast, need- and price-optimised delivery of canned motor pumps for common, predefined applications in the chemical and petrochemical industries. There is a choice of single and multi-stage variants with different hydraulics, motor ratings and material versions including matching monitoring technology. The product range is suitable for application with pumping heads from 12 to 295 m, volumetric flow rates from 1.0 bis 130 m³/h, fluid temperatures from –40°C to +120°C, power ratings from 8 to 48 kW and pressure ratings from 16 to 40 bar. Within these parameters, many pump-motor combinations can be configured with just a few clicks using an online tool.

Sophisticated pump technology attractively priced and with quick delivery
The V-Line pump concept follows the modular approach of plant engineering and consists of standardised assemblies. The introduction of the V-Line enabled the specialist for canned motor pumps to optimise production and logistics. This makes HERMETIC's sophisticated pump technology that has so far been used primarily in customised high-end solutions extremely attractive for many other fields of application. With the V-Line, plant constructors, planners and process operators not only receive a canned motor pump at an attractive price. With a delivery time of 8 to 12 weeks from order, customers also benefit from extremely short delivery times. The modular pump design also results in high spare parts availability.
Like all canned motor pumps from HERMETIC, the V-Line offers the same advanced HERMETIC technologies including the unique ZART® (Zero Axial and Radial Thrust) principle. Without exception, all V-Line pumps meet the high HERMETIC quality standards.

Easy online configuration and optimization of design parameters
Planners and operators can configure or select their pumps themselves using the HERMETIC expert tool. The expert tool, innovative software developed by HERMETIC, is accessible as a browser-based online tool in a protected area. To determine whether a V-Line pump is suitable, users only need to enter the most important project parameters such as operating point and pumping medium or the desired accessories. With just a few clicks and within seconds, the expert tool shows which pump is the right one. Based on the operating point and pumping media data, the expert tool also enables a real-time simulation of the pump design and thus the optimisation of the design parameters. The expert tool is easy to use and offers a clear comparison of pumps based on criteria such as efficiency or motor rating. Configurations can be stored in your personal account and retrieved at any time.
Further information on the HERMETIC V-Line is available online at www.hermetic-pumpen.com or from your HERMETIC sales contact. Access to the expert tool is available at vline.hermetic-tools.de. If you have any questions about the expert tool, please contact Dominik Hegen at hegen.dominik@hermetic-pumpen.com.

Background: Canned motor technology from HERMETIC
In contrast to magnetic drive or centrifugal pumps with mechanical seals, canned motor pumps are hermetically sealed. Instead, canned motor pumps have a second hermetic safety containment that is tested to 40 bar to prevent leakage of liquids, including toxic or explosive ones. The design-based omission of wear-prone components such as shaft seals, couplings and roller bearings ensures a high degree of operational safety, low wear and the best MTBF (Mean Time Between Failure) values compared to other pump technologies. In addition, the compact units save 50 percent of installation space and run quietly due to the elimination of external cooling components and rotating parts.
Canned motor pumps from HERMETIC use sophisticated technologies. These include, for example, the unique ZART® (Zero Axial and Radial Thrust) principle developed by HERMETIC. The complete compensation of axial forces guarantees an extremely high reliability of HERMETIC pumps in the production processes of operators. HERMETIC pumps stand for highest quality and performance characteristics. They are tested rigorously on one of the most modern test benches in Europe.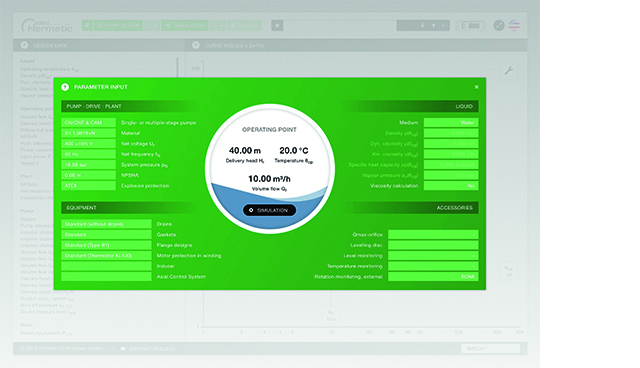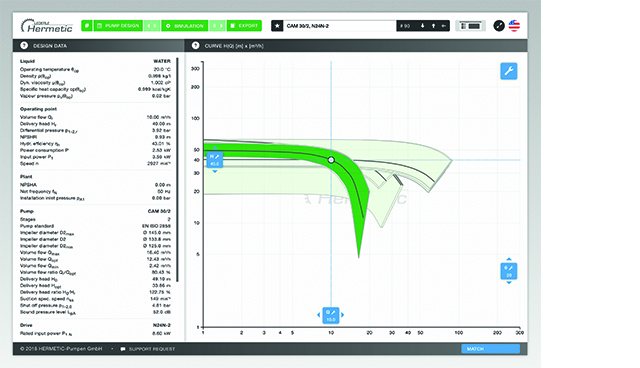 Contact
For more information, please contact: