HERMETIC V-Line: Expanded range of application and new accessories
Expanded modular line of canned motor pumps for chemical and petrochemical industries
HERMETIC-Pumpen GmbH, the world leading manufacturer of leak-free and maintenance-free canned motor pumps, has further expanded its modular product line "V-Line" for the chemical and petrochemical industries. In addition to new accessories and even more individualised documentation, the V-Line's performance range now also includes the use of aggressive media and lower fluid temperatures up to –50°C. The distinctive feature of the V-Line: Thanks to standardised assemblies, system builders, planners and process operators can configure the most suitable canned motor pump online with just a few clicks within a wide range of common applications. Video tutorials explain the individual pump configuration step by step. Delivery is within 8–12 weeks.


New features, new applications
The introduction of new material combinations for plain bearings broadened the range of applications as it is now possible to use fluids with a temperature of –50 °C instead of –40 °C. In conjunction with modified bearing clearance, the V-Line is also suitable for pumping any type of potentially explosive refrigeration media. So far, the units were available in stainless steel or cast steel design. From now on, cast steel housings can also be combined with stainless steel impellers as is common in refineries, for example. This allows the use of V-Line pumps even with aggressive media. A further option is the choice of a cast or stainless-steel flushing connection as required by the factory standards of leading chemical companies. V-Line pumps are now also available without base plate.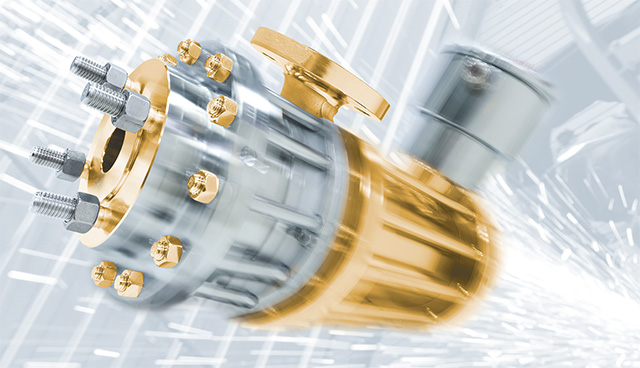 Customized documentation, frequent status reports, factory acceptance
It is now also possible to individualise the documentation. In addition to an individual nameplate that can include company-specific identifiers, design drawings and parts lists can be prepared in customer-specific layouts. This eases seamless integration into operational processes without time-consuming document conversion. Due to the fast delivery time, the V-Line pump concept is geared to the market dynamics in plant construction. Thanks to modular assemblies, digitised pump design as well as lean manufacturing and logistics processes, customers will receive a canned motor pump within 12 weeks. Frequent project status reports – weekly on request – assure customers that their pump is ready by the delivery date. From now on, customers can receive the factory acceptance certificate of their V-Line pumps at the HERMETIC headquarters in Gundelfingen where the company maintains one of the most modern test facilities in Europe.

Even more options for online configuration
As part of the product line expansion, the V-Line online configurator, the HERMETIC Expert Tool, has undergone an extensive update. All new features have been integrated into the configuration tool to improve the user experience even further. Among other things, the comprehensive liquid database allows the selection of a chemical liquid directly by mouse click or alternatively by using a free text search. Six easy-to-understand video tutorials lead step-by-step through the pump selection process and provide information on individual topics, such as pump design in general or the user interface. For specific questions about the Expert Tool, the user is taken directly to the contact details of the responsible field representative or technical contact person on the support page to receive personal assistance.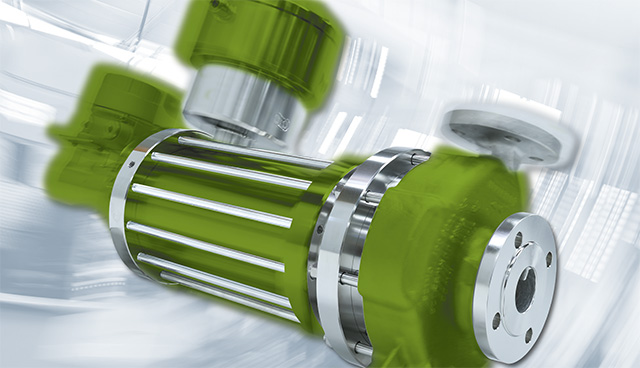 Background: Performance spectrum of the HERMETIC V-Line
The HERMETIC V-Line is designed for fast, need-oriented and price-optimised delivery of canned motor pumps for common, predefined applications in the chemical and petrochemical industries. There is a choice of single and multi-stage variants with different hydraulics, motor ratings and material versions including matching monitoring technology. The product range is suitable for application with pumping heads from 12 to 295 m, volumetric flow rates from 1.0 bis 130 m³/h, fluid temperatures from –50 °C to +120 °C, power ratings from 8 to 48 kW and pressure ratings from 16 to 40 bar. Within these parameters, around 300 pump-motor combinations and, with the inclusion of accessories and options, more than 1000 pump variants can be configured with just a few clicks using the online tool. Without exception, all pumps meet the high HERMETIC quality standards including the unique ZART® (Zero Axial and Radial Thrust) principle. We guarantee delivery within 12 weeks.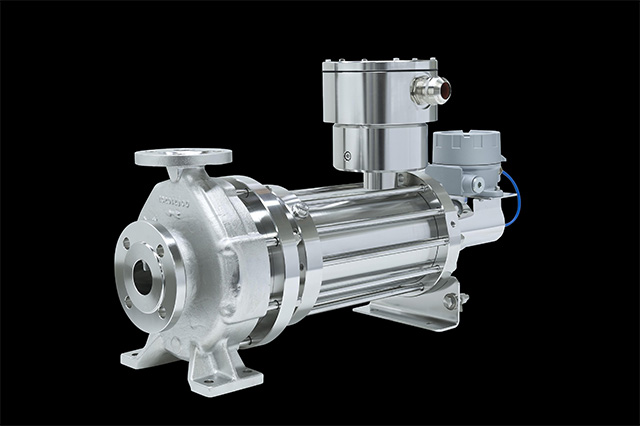 Contact
For more information, please contact:
Contact
For more information, please contact: