Canned motor pumps for high-pressure CO2 systems
Decentralised, pump-less cooling systems are often installed in smaller supermarkets. For large supermarkets or distribution centres of supermarkets, central refrigeration systems are much more attractive due to their higher efficiency. Due to potential hazards to people and goods, CO2/ammonia cascade, straight ammonia or CO2 systems are often used. Canned motor pumps are mainly used in these systems because of the high level of risk. HERMETIC can offer the right pump for all common types of systems and pumping media.
Your benefits
Protection: Absolute leak-tightness of the system even when using coolants with high requirements such as ammonia or CO2
Efficiency: Lowest life cycle costs thanks to low maintenance costs
Safety: Emergency storage for standard portfolio in the case of a pump failure
Application areas
Supermarkets
Distribution centres of supermarkets
Supermarket – wholesale market in Northern Germany
Requirements
As part of an extensive renovation, a supermarket / wholesale market in Northern Germany decided to use CO2 as a refrigerant. The operating temperature of the liquid carbon dioxide should be between –10 °C and + 5 °C and withstand a maximum operating pressure of 52 bar. The operating point of the pump was calculated at a pumping head of 24 m with a pump capacity of 4 m3 /h. Important factors in the design of the refrigeration system and components were the high safety requirements, the prevention of excess pressure in the system and leakfree operation.
Delivery rate

:

4 m3/h
Pumping head

:

30 m
Operating temperature

:

–10 °C to +5 °C
Refrigerant

:

CO2/h
System type

:

High-pressure CO2/h system
Thanks to the high-pressure resistance, a HERMETIC canned motor pump CAMh 2/4 with AGX4.5 motor was installed in the system. The pressure resistance is achieved through the robust construction and the ceramic bearings made of silicon carbide that can withstand an operating pressure of 52 bar and a test pressure of 78 bar. For efficient operation of the pump at the operating point, the impeller diameter was adjusted to 114 mm. A Qmax and a Qmin orifice were installed as a protection against cavitation. This ensured a smooth, long-lasting operation of the pump. For the system manufacturer, the comprehensive knowledge of HERMETIC in the use of CO2 as a refrigerant and the quick availability of replacement pumps in the case of problems were decisive for the choice of this HERMETIC pump.
Carbon dioxide is increasingly used as a refrigerant. Particularly popular are supermarket refrigeration and industrial refrigeration systems. CO2 is used in different forms – subcritical in cascade systems, transcritical in pure CO2 systems or as a secondary fluid. The advantages of carbon dioxide are the particularly good heat transfer coefficient, exceptionally low viscosity and high environmental compatibility.
Everything you need to know about CO2 is available here.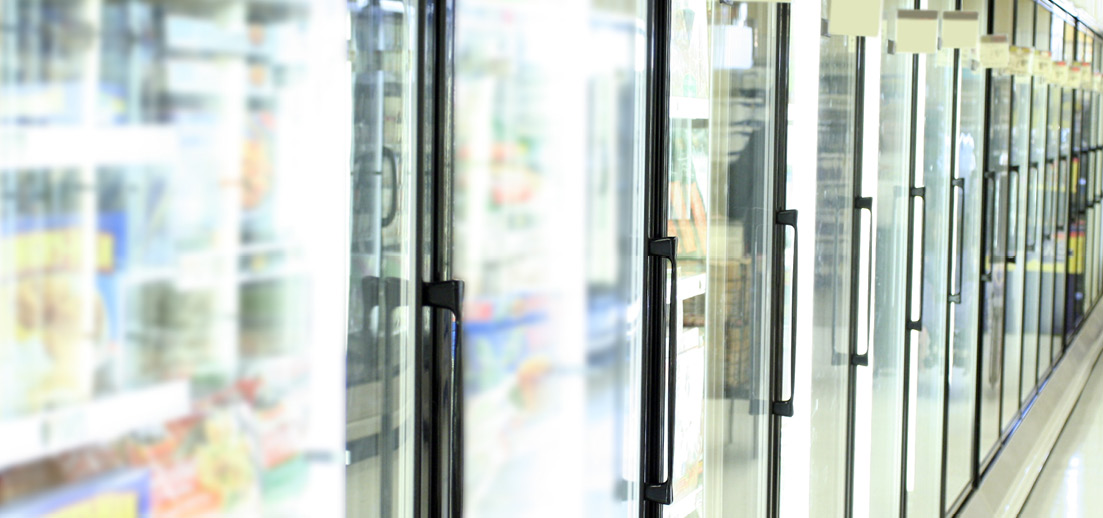 We have the right pumps for your industry

CNF
Delivery rate

:

max. 80 m3/h
Pumping head

:

max. 70 m
Pressure rating

:

PN25 and PN40
Operating temperature

:

–50 °C to +30 °C
Speed

:

2800 to 3500 U/min
Viscosity

:

max. 20 mm2/s

CAM(R)
Delivery rate

:

max. 40 m3/h
Pumping head

:

max. 180 m
Pressure rating

:

PN25 and PN40
Operating temperature

:

–50 °C to +30 °C
Speed

:

2800 to 3500 U/min
Viscosity

:

max. 20 mm2/s
If you cannot find a suitable pump series? We are happy to help you with a customised solution regardless of the quantity. Please contact us for further information.
Your contact person
For more information, please contact:
Adrian Schaefer
Product Manager