HERMETIC-Pumpen GmbH receives another major order from Russia
Pump specialist from Gundelfingen supplies canned motor pumps for plastics production – over 350 HERMETIC pumps for polyethene production have now been installed.
HERMETIC-Pumpen GmbH, a leading global developer and manufacturer of hermetically sealed pumps, recently received another major order from a Russian petrochemical plant for the delivery of 55 canned motor pumps. The order worth several million euros was placed for expanding the capacity of various production plant components.
The order includes single-stage and multi-stage canned motor pumps according to API 685, some of which can be heatable. Thanks to their second, hermetically sealed containment and without failure-prone shaft seals or wearing ball bearings, canned motor pumps achieve exceptionally long service lives with absolutely no leakage. All pumps are customer-specific, high-end solutions of the HERMETIC "E-Line" (engineered-to-order). The pumps guarantee the plant operator not only the highest level of safety for people and the environment but also high operational reliability and low life cycle costs. The 55 units are manufactured at the HERMETIC headquarters in Germany. Delivery is scheduled for mid-2020.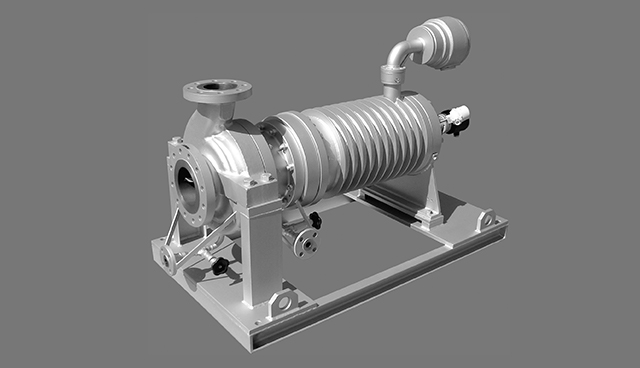 Single-stage canned motor pump type CNPF according to API 685 with motor for thermal applications
This is not the first order from this major customer for the Gundelfingen-based pump specialist. HERMETIC has received several orders from this customer over the past 15 years as part of a strategic development programme to modernise and expand production facilities. In the meantime, more than 350 HERMETIC pumps provide this customer with the highest availability and the greatest possible safety in a wide variety of system parts.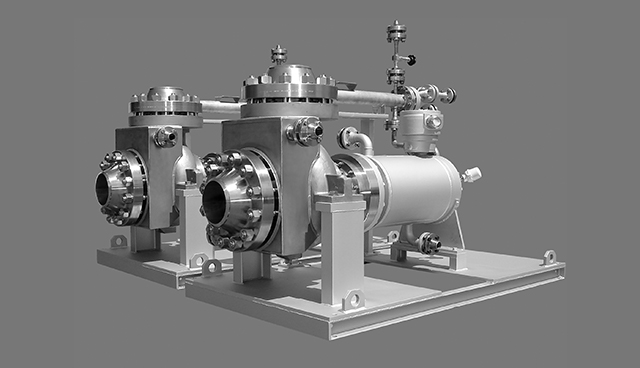 Single-stage canned motor pump according to API 685, heatable

"This new major order is also an expression of confidence in the excellent partnership we have built up with our customers in Russia over the years", says Sebastian Dahlke, Managing Director and CCO of HERMETIC-Pumpen GmbH. "We maintain close contact between our headquarters, our representative office in Moscow and the respective contacts on the customer side. This not only includes reliable service over the life cycle of an installation. We always have our ear to the market and use our many years of experience in the oil and gas industry to assist our customers in building new plants and processes or expanding existing ones. This also creates a good basis for us to open up further development opportunities in the most important Eastern European market."
HERMETIC has been supplying the Russian oil and gas industry for over 40 years. Russia is one of HERMETIC's core markets with several thousand pumps installed in all canned motor pump applications.
Contact
For more information, please contact: